Disclosure, I'm a nurse in Boston. Ben Oliver (WSWS) reports:
The nurses at St. Vincent Hospital in Worcester, Massachusetts, have been working since November 2019 without a contract. On February 10, they gave their overwhelming approval for strike action for safer working conditions and patient outcomes, with 89 percent of 800 voting in favor.
When negotiations resumed on February 11, management left the table after five minutes. Since that time, the nurses have been left in limbo. There has been no indication that the Massachusetts Nurses Association (MNA) is preparing to call a strike. The MNA would be contractually required to issue a 10-day strike notice to the hospital.
The nurses' chief concern is that more nurses must be hired to staff the medical-surgical floor. Medical-surgical nurses attend to patients who have the highest needs and morbidity after patients in intensive care. The medical-surgical patient-to-nurse ratio at St. Vincent Hospital is currently five-to-one. Nurses want it lowered to four-to-one. While the industry standard typically falls between four and five, mandated ratios of four-to-one have been proven to result in thousands fewer patient deaths.
Catharine Mysliviec, a nurse of 14 years who works on the medical-surgical unit at UMass Memorial Medical Center, wrote a letter to the Worcester Telegram & Gazette on Friday supporting the St. Vincent's nurses. She explained that ratios are critical because nurses spend more time with patients than any other provider during their hospitalization. Every second a nurse spends with a sick patient is potentially the difference between life or death.
She wrote, "We are there to monitor your condition minute by minute so we can spot any change in your condition and take immediate steps to initiate actions that can mitigate a preventable downturn in your status, or even save your life."
US hospitals universally refuse to prioritize health care professionals' time with their patients because it negatively affects their bottom line. However, health care systems across the country have been profiting off of the pandemic. They have received millions in bailouts through the CARES Act, while health care workers are forced into unsafe conditions and overworked, with thousands contracting the deadly coronavirus.
On the day St. Vincent nurses voted overwhelmingly to authorize a strike, the owner Tenet Healthcare, which is based in Dallas, Texas, announced profits of $414 million for 2020. On February 1, 2021, just days after management made its "last, best, and final offer" to the nurses, shares of Tenet rose to $49, from $31 on February 1 of last year.
People have gotten rich on the pandemic while millions have suffered.
This is C.I.'s "Iraq snapshot" for Monday:
Tuesday, February 23, 2021. Rocket attacks continue in Iraq as the Pope gears up for his visit.
Monday saw another rocket attack in Iraq. Not in Balad or Erbil this time but in Baghdad, specifically the Green Zone.
Lara Seligman (POLITICO) reports:
Two rockets fell near the U.S. Embassy in Baghdad on Monday, the third such attack in Iraq in the span of one week.
The Katyusha rockets landed inside the Green Zone on Monday evening Iraqi time, a spokesperson for the Defeat ISIS coalition wrote in a social media post, citing Iraqi officials. The attack caused no injuries or casualties. The Green Zone is several miles wide and houses the embassy and other government buildings.
The leader of an Iran-backed Iraqi militia group on Tuesday questioned who was benefiting from a rocket attack on Baghdad's Green Zone the previous night.

"The continued targeting of the Green Zone despite the clear decision of the Coordinating Body for the Iraqi Resistance and in a way that every time rockets fall on residential areas without any real casualties or losses at the embassy puts many question marks on the side that benefits from them," tweeted Qais al-Khazali, the leader of Asaib Ahl al-Haq, on Tuesday.

The Green Zone and sites hosting foreign personnel across Iraq have often been targeted by rocket attacks, mostly attributed to Iran-backed militias.
Ray Hanania (ARAB NEWS) notes, "No one has claimed responsibility for the recent attacks and the militants have been identified only as 'Iraqi armed groups'." AP notes Pentagon spokesperson John Kirby also stated that the US government does not "know of any attribution for the recent attacks." And AFP explains, "The Iraqi security services later announced that they found the rockets' launchpads, which were fired from Baghdad's Al Salam street." Halgurd Sherwani (KURDISTAN 24) notes that KRG Prime Minister Masrour Barzani has condemned Monday's rocket attacks:
The Kurdistan Region's Prime Minister Masrour Barzani said on Tuesday that foreign diplomatic representatives take "enormous risk" to be in Iraq and urged federal authorities to make sure they are safe.
Barzani's statement came the morning after a volley of rockets targeting the US Embassy fell in Iraq's capital Baghdad. The attack on Monday caused no casualties and only minor material damage, according to security sources.
In other news, former prime minister and forever thug Nouri al-Maliki is itching to get back into the spot of prime minister. The man whom the US installed in 2006 because the CIA assessment of Nouri's paranoia indicated he would be easy to manipulate ran for re-election in 2010 and lost but the US government refused to support democracy or the will of the Iraqi people and brokered The Erbil Agreement (a legal contract) that gave Nouri a second term. Ahead of this, Nouri had sworn he wouldn't seek a third term. A month and a few weeks later, Nouri's spokesperson was insisting that those remarks were not binding. Sure enough, as Nouri oversaw the rise of ISIS in Iraq, he felt that he was just the person to rule Iraq. Mosul had been seized by ISIS but Nouri just knew he was the one. Barack Obama had to strong arm Nouri into stepping aside. Now? Nouri wants back in.
Maliki's two terms as head of government from 2006-2014 were catastrophic for the country, with the state seeing a major decline at various economic, social and security levels.
Corruption, during Maliki's premiership, reached unprecedented highs, and hundreds of billions of dollars in oil revenue was wasted. The two mandates then ended in disaster, with ISIS controlling about a third of the country's territory.
Maliki, the leader of the Islamic Dawa Party who lost the premiership following 2014 elections, criticised the government of Prime Minister Mustafa al-Kadhimi and presented himself as the best candidate to lead the country in the future.
Claiming a "relation of understanding" with US President Joe Biden, Maliki offered to mediate between Tehran and Washington to ease their differences on the nuclear deal and the severe economic sanctions imposed on Iran by the United States.
Observers of Iraqi affairs ruled out that Maliki, whose political status has declined locally, would be capable of mediating a thorny international dispute, considering that his statements were just part of an early election campaign.
In other news, Pope Francis' scheduled trip to Iraq approaches. REUTERS Tweets:
The trip, scheduled to begin March 5th and to conclude March 8th, will be the first trip by a sitting pope to Iraq. Joshua J. McElwee (NATIONAL CATHOLIC REPORTER) notes:
Yet, given all the possible difficulties, Iraqi analysts and Christian leaders told NCR that the mere fact of the pope's coming should outweigh any problems.
As Baghdad-based Marsin Alshamary said when asked if Iraqis would be looking for Francis to broach specific subjects or themes while in the country: "The symbolism of the pope visiting Iraq is quite enough of a gesture."
"Even if he came and said the very typical things we expect a religious leader to say, it's still something very important and very symbolic that he has done for Iraq," said Alshamary, an Iraqi and post-doctoral fellow at the Brookings Institution.
Archbishop Bashar Matti Warda, who leads the Chaldean Catholic community in Erbil, also highlighted the simple meaning of the pope choosing to come and visit.
"Right from the beginning of his papacy he spoke about the marginalized groups," said Warda. "He is coming to be face to face, to show us he cares about us."
In other news, BLOOMBERG excerpts from Javier Blas and Jack Farchy new book:
It's not likely that any of Pennsylvania's public school teachers paid attention to it, but a brief announcement in early 2018 held some unwelcome news for their retirement savings.
Public pension funds have a reputation for being conservative investors. Yet, on March 19, 2018, a terse corporate notice alerted the Pennsylvania Public School Employees' Retirement System to the fact that its latest investment was anything but bland. "We hereby inform you," the notice began, "that as a result of the independence referendum held by Kurdistan Regional Government on 25th September 2017, KRG's exports have decreased by almost 50% due to the takeover of Kirkuk oilfields."
A sliver of the teachers' retirement savings had been directed to one of the most febrile regions of the Middle East. They weren't alone. In South Carolina, the savings of over 600,000 police officers, judges, and other public sector workers had been funneled into the same investment. So had the savings of the teachers, firefighters, and police officers of West Virginia.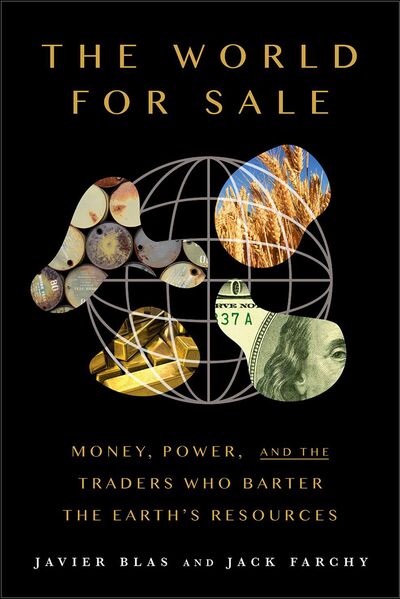 If the pensioners had looked at the annual reports of their funds, they probably wouldn't have been any the wiser. Buried in the list of investments held by their funds, they would have seen the name "Oilflow SPV 1 DAC." Digging a little deeper, they would have found that Oilflow SPV 1 DAC was an Irish company whose address was a nondescript, four-story building in central Dublin where some 200 other companies were also formally incorporated.
The most unusual element of Oilflow SPV 1 DAC was how good an investment it looked to be. In a world of ultra-low interest rates, its notes, registered on the Cayman Islands Stock Exchange, promised to pay 12% annually over five years. Of course, the high yield reflected the fact that the investment product carried a significant risk. For the pension funds, it was a relatively small investment—less than .1% of the Pennsylvania teachers' total holdings. But it was also one that pulled them into the Middle East's power struggles over oil riches.
Turning to the US, Texas continues to struggle. Richard Medhurst addressed the issues yesterday.
We spoke to some community members in Texas for THIRD's "Texans are suffering." Texas was a topic brought up in yesterday's White House press briefing by spokesperson Jen Psaki.
Jen Psaki: In the meantime, the President has asked FEMA to do everything it can to rapidly distribute aid to the state of Texas. So far, more than 1 million meals have been shipped to Texas; more than 4 million liters of water have been shipped to Texas. The Department of Defense's fixed-wing aircraft continue to deliver water in bulk to multiple locations in Texas. They have completed nine missions so far, with an additional 10 missions planned for today. Sixty-nine emergency generators and more than 120,000 blankets have been delivered to Texas.
And over the weekend, Homeland Security Advisor Liz Sherwood-Randall and National Economic Council Director Brian Deese called Governor Abbott to update him on the broad federal effort. The President has requested to support citizens of the state in coping with the impacts of the storm and, of course, the recovery from here.
[. . .]
Q Hey, Jen. Thanks. Two questions. The first is on Texas. Some folks have come on to astronomical electric bills, and there are, you know, stories about those being the result of deregulation, and other issues being the result of light regulation. I wonder if the President plans to weigh in on talk to that or talk to that. Does he still plan to go to Texas, or does he plan to go to Texas this week?
MS. PSAKI: Sure. Well, the President is eager to go to Texas. I traveled with him on Mich- — on Michigan — to Michigan, I should say, on Friday, and he was closely tracking, of course, the work that FEMA was underway. He spoke with his Acting Administrator on the way back from that trip. He has been getting updates from his national security team over the course of the weekend, and he wants to go and show his support.
He also is fully aware of the footprint of a President of the United States and everything that comes with that — traveling to a disaster area. But we are hopeful that that trip can happen as early as this week.
Some 8,707,769 people remain under boil water notices in Texas, as utilities struggle to get water pressure back up to safe levels in the wake of catastrophic winter storms and record cold temperatures.
The 8.7 million figure is a sharp drop from the more than 12 million people who were under boil-water notices on Sunday – but it's still roughly comparable to the entire populations of states such as Virginia or New Jersey.
Across the state, 1,259 boil water notices remain in effect, the Texas Commission on Environmental Quality said on Monday. The extreme cold weather has caused chaos in Texas for more than a week; only 285 boil-water notices have been lifted so far, according to the agency's data.
The state regulator requires water companies to issue a boil-water notice if unsafe conditions arise, such as if water distribution pressure drops below 20 psi, or if a utility's water disinfection equipment cannot function properly. Because of power outages and burst pipes, those conditions have plagued many Texas communities in the past week.
And we'll wind down with this from the US Defense Dept:
The commission to examine the problem of sexual assault in the military should begin work soon, and Secretary of Defense Lloyd J. Austin III is looking forward to their recommendations, Pentagon Press Secretary John F. Kirby said during a news conference this afternoon.
34:31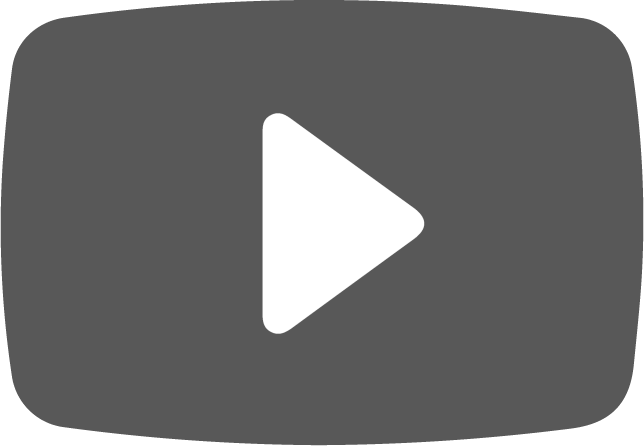 Video Player
The commission has 90 days to compile its recommendations. Kirby said the secretary will not wait until the end of the commission to implement recommendations he feels would be helpful.
Kirby also said DOD officials will consult with congressional leaders as the commission comes together. Austin met with senior Pentagon leaders today to give them his feedback on their inputs for combating sexual assault. "As you know, it was his first directive on his second day in office to ask the services to provide him input on what they felt they were doing right, what they needed to improve and the ideas they had going forward," Kirby said. "He had the opportunity to review that work and talk to them about that today. It was a good productive discussion."
Austin told the leaders, which included the service chiefs, that by the end of the week he will formally announce the formation, make-up and start of the 90-day commission. With more granularity and more detail.
Kirby was also asked about the dearth of information about extremism in the ranks. He said everyone would like better information on the extent of the problem of extremism in the department but it is not really something people readily admit to. "We get a sense that the problem is largely driven by conduct and behavior," Kirby said.
Even then it is sometimes difficult to ascertain if the conduct is driven by ideology or some other factor, he said.
Kirby also spoke about the missile attack in Baghdad today. That attack followed one in Erbil last week that killed an American and wounded others. He said there is no attribution for the attacks.
He could not tie the attacks together. "It's difficult to say with certainty whether there's a strategic calculation driving this … recent uptick in attacks, or whether this is just a continuation of the sorts of attacks we've seen in the past," he said.
U.S. officials will work closely with Iraqis — who are leading the investigation. "We're there to counter ISIS, at the invitation of the Iraqi government," Kirby said. "Our commanders — just like the Iraqi commanders — have the right of self-defense."
New content at THIRD:
The following sites updated: